Big Muff: Post-punk from the Basel Underground
by Mirco Kaempf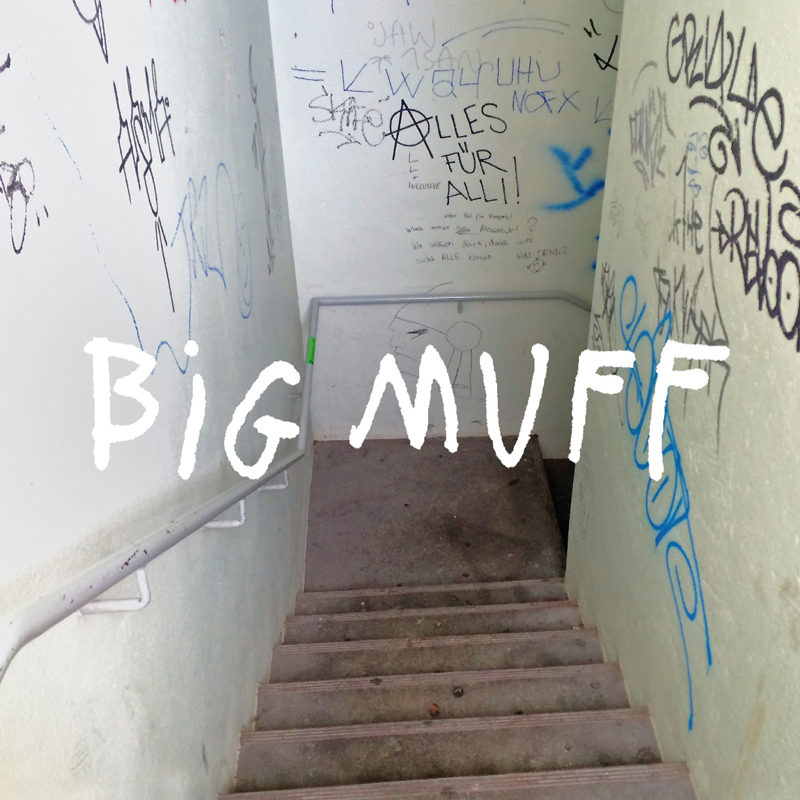 21 July 2021 — What does the debut album of a band sound like that has been rumbling around in the basement of the local music scene for 26 years? We met up with the band in their rehearsal space and had to think: pretty knackered! — as in the best sense of lo-fi aesthetics.
'Say what you mean, mean what you do.' It seems that the line of this song — sung like a mantra by singer Sue Muff — is one of the main rules that the anarchy-inspired band Big Muff likes to follow. After 26 years of smoky rooms, cans of beer and excessively loud sound, Big Muff's music seems sincere, brittle; like a dark fog with some bright cracks, draped with an echo from the past. Like no other band in Basel, Big Muff's sound conjures up spirits which appear and recede in the lyrics: The 14 songs on the debut album (to be released on 26 July) get cozy and within touching distance of Bob Dylan and The Dirty Projectors. They conjure up a perception of Ian Curtis, interweave conversation snippets by Hüsker Dü drummer Grant Hart and, at the same time, dedicate a song to the 2nd Earl of Rochester, John Wilmot, a 17th century English poet who is said to have used the ominous word 'punk' for the first time in written history.
For ten years, New Yorker Sue Muff's first guitar was just laying around in her room. But in Basel everything turned out quite differently — inspired by the ongoing vibrance of the Riot Grrrl movement in the early 90s, she decided to form a band with a drummer who was just starting to play drums. They were then joined by bassist Cri Muff, who had never held a bass in her hands. But who needs skills if they all have the right attitude? In keeping with the DIY ethos of rock & roll and punk history, they started out making a lot of noise and covered bands they liked, such as Bikini Kill, L7, Dead Moon. "Just like the generations of classical musicians who perform Bach and Beethoven, we spent our early years interpreting­ post-punk classics, learning to play our instruments, honing our vocal chords and finding our sound." And for the record, the 'Big Muff' distortion pedal was the first guitar pedal that these punks used. Actively participating in a vision of destruction, they didn't just have one of these, but all members bought the same pedal.
The current lineup of Big Muff consists of four members: Sue Muff (vocals, guitar), Cri Muff (bass), Ale Muff (guitar) and Pete Muff (drums). Their songs are about Asian tapeworms, cicadas or (compared to the New York punk club CBGB's) a slightly better quality toilet bowl in the building where they have their rehearsal space. The Flatterschafft Arts Center is where the band has been playing these songs since 2013. Their room is a living space for these music freaks and it is also the main subject of the 20-page booklet that goes along with the CD. Not only was it the place where the songs were created, but it also served as a kind of anti-recording studio for the album. The lo-fi sound is especially important to the band, as Pete Muff explained: "I hope you hear that it's humans making the music and not machines."
Big Muff's self-titled debut album will be released next Monday, 26 July 2021.
Radio X — Music Tip
YouTube
Bandcamp
Instagram
Website
—————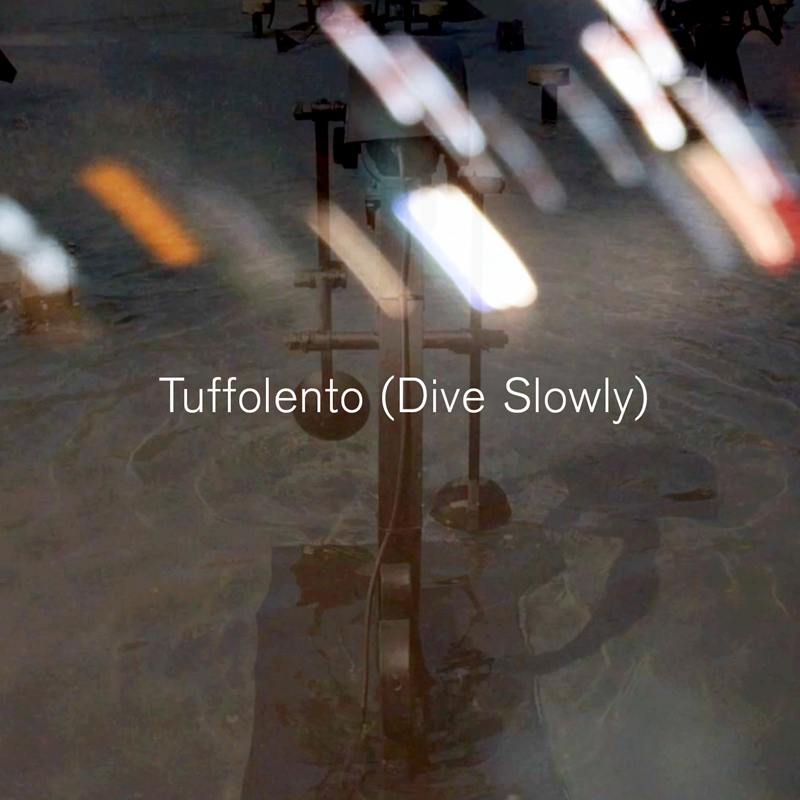 12 July 2021 — We just released
Tuffolento (Dive Slowly)
, the first single from our upcoming self-titled debut album.
Official video
Bandcamp
Instagram
—————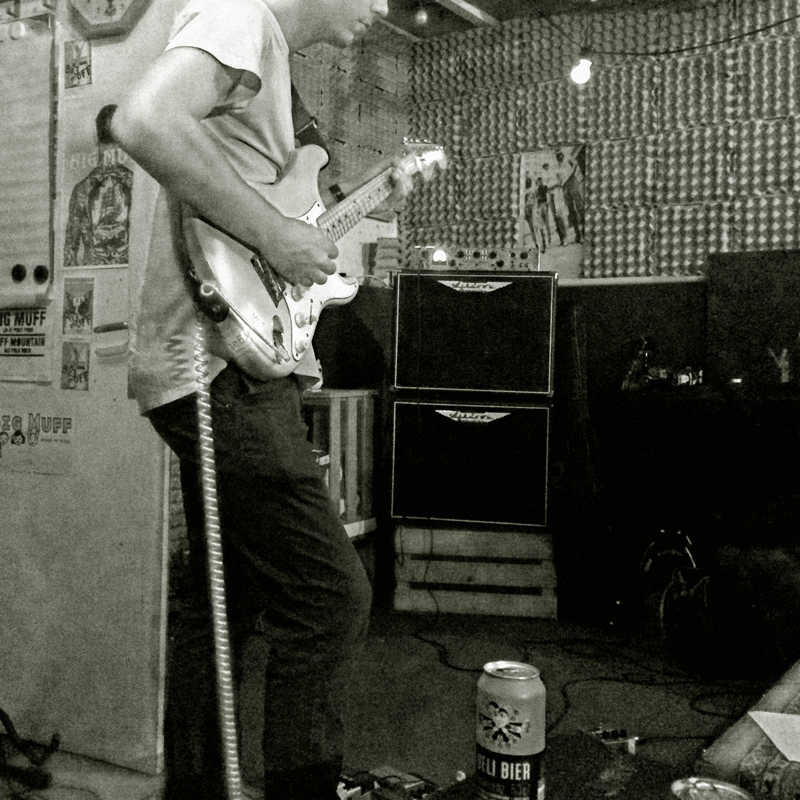 Unbelievable but true: Our debut album is almost finished!
June 2021 — After so many years of hiding out in our cave, our debut album will be released this summer! 14 songs, limited edition with handmade silkscreened covers. Please pre-order your copy now.
—————
Cancelled due to the C-word — to be rescheduled
Upcoming show: DIY attitude
Do we want it all played perfectly? Contemporary music is often compromised by diseases of modern civilization: Fiddling around with too many knobs, perfecting the sound to the point of overkill.
Big Muff strips back all of this nonsense (a.k.a. humbug) and serves up a plate of distortion and dissonance — inspired by noise rock, early punk and shoegazing. This four piece band (2 guitars, bass and drums) creates sonic worlds with authenticity and drive, spitting out suggestive words of satire and wit.
Say what you mean, mean what you do. Put a beat to it, yeah.
Performing all new songs.
With supporting act 'Unternehmen Sauberkeit' (BS).
Humbug Club, Klybeckstrasse 241, Basel
Friday, 31 July 2020
Doors open at 7 pm, concert begins at 9:30 pm
—
Aufgrund des C-Wortes abgesagt — Konzert wird verschoben
DIY-Haltung
Wollen wir, dass alles perfekt gespielt wird? Zeitgenössische Musik wird oft von Zivilisationskrankheiten geprägt: An zu vielen Knöpfli herumfummeln, den Klang kaputtperfektionieren.
Big Muff zieht all diesen Unsinn (alias Humbug) zurück und serviert einen Teller voller Verzerrungen und Dissonanzen – inspiriert von Noise Rock, frühem Punk und Shoegazing. Diese vierköpfige Band (2 Gitarren, Bass und Schlagzeug) schafft Klangwelten mit Authentizität und Wucht, spuckt suggestive Worte von Satire und Witz aus.
Sag was du meinst, meine was du tust. Setz einen Beat dazu, yeah.
Brandneue Songs. Mit Support von 'Unternehmen Sauberkeit' (BS).
Humbug Club, Klybeckstrasse 241, Basel
Freitag, 31. Juli 2020
Doors 19:00, Konzertbeginn 21:30
—————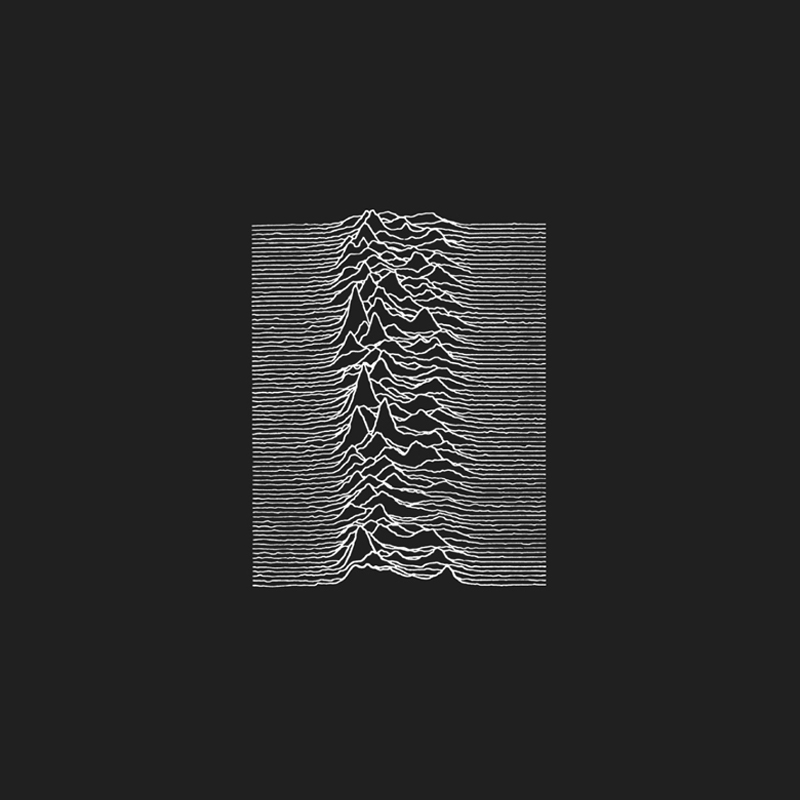 Celebrating 40 Years of Joy Division's
Unknown Pleasures
In honour of the 40th anniversary of Joy Division's 1979 debut album
Unknown Pleasures
, four local musicians will be performing the full album from front to back. The supergroup
Shadowplay
includes members of Big Muff, Nobody Reads and Totem Nevada – with Sue (vocals), Cri (bass), Nick (guitar) and Tobija (drums) – and promise a hair-raising performance.
The iconic album sleeve was designed by Joy Division and Peter Saville and depicts 100 consecutive pulses from the pulsar CP 1919. A pulsar is the remnant after a dying sun collapses in on itself.
Thursday, 19 December 2019
Renée Bar, Klingental 18, 4058 Basel
Bar opens at 17:00, concert begins at 23:00
Free entry – Pay what you want
From SBB --> Tram 8 (direction Weil) --> Kaserne
—————
8 November 2019 — Just finished mixing the eleven tracks that we plan to release in early 2020.
>
Visit our YouTube channel
—————
19 July 2019 — We will be recording some demos in the beginning of August with our highly-skilled friends
Treelove
from Vienna!
The plan is to get out of the cave later this autumn for a concert with some of our new songs. Stay tuned!
In the meantime, check out these
Treelove
videos:
>
Extrovertiert
>
Schau was passiert
—————
Past shows
2018-09-15: Flatterschafft, Basel with
Missling
2016-11-19: Kulturbeiz 113, Basel (Matinée Show)
2015-09-26: Kaschemme, Basel Derby-Grrls Benefit (Point of No Return/
Hit Like a Girl Tour) with
Könige kleiner Länder
,
Kalles Kaviar
and
Die Freilandkühe
2015-08-22: Klybeckfest with
George and the Cube
,
Prekmurski Kavbojci
2014-12-20: Archiv, Lehenmattstrasse
2014-09-11: Kasko with
Dr. Kuckkuck's Labrador
2014-07-19: Café la Cuna, 40°C No Tattoo Tour
2013-10-18: Flatterschafft Opening Party with
Räpetoire
2012-11-29: Café la Cuna Benefit Show with
Puff Mountain
2012-03-23: Wedding Party, Ostquay with
Big Pile of Bones
2010-10-15: Danny's Birthday with
Wild At Heart
, Culturium
2009-11-xx: Wielandplatz Goodbye with
Shilf
und
Big Pile of Bones
2009-03-29: Jägerhalle with
Oh Well
2007-07-xx: Day Roof Party #3: Goodbye Mikie Party, Barfüsserplatz
2005-01-26: Wagenmeister with
Gabardine
(ZH)
2004-05-09: Klybeck-Genossenschaftsfest, Neue Kino
2003-xx-xx: Rialto Bar
2002-09-27: Bar Offen (ZH) with
Honeyryder
(ZH)
2002-xx-xx: Basta! Party, Sudhaus
2002-03-23: Volksdruckerei House Party
2000-11-xx: Little Muff Unplugged, Volksdruckerei
2001-08-18: Day Roof Party #2, Barfüsserplatz
2000-08-01: Day Roof Party #1, Barfüsserplatz
—————
Something to read
Steve Albini, 1993: The Problem with Music
Steve Albini, 2014: The Internet has Solved Music's Problem
Steve Albini, 2016: I try to be an ally in feminism
—————